The Jack & Darlene Poole Foundation gives $3 million to VGH for pancreatic cancer care and research.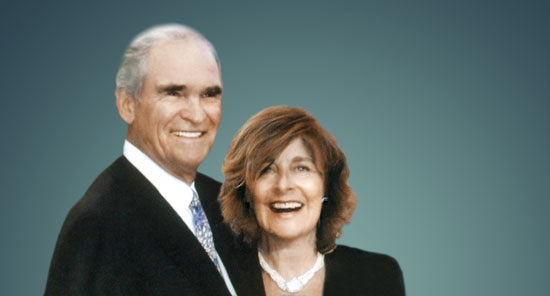 Jack Poole's life of accomplishment and service was cut short by pancreatic cancer. Today, someone diagnosed with pancreatic cancer has a 20% chance to live twelve months, and a less than 5% chance to be alive in five years. We have to do better. We must become more skilled at earlier detection of this disease. We must develop and improve treatment options and survival rates.
The Jack & Darlene Poole Foundation has donated $3 million to help tackle this major and most under-funded of our health care challenges. This generous lead gift will establish Pancreas Centre BC at VGH, in partnership with the BC Cancer Agency and the University of British Columbia. The Centre will work to improve early detection and treatment, increase survival rates and provide realistic hope for both patients and their families.
An extraordinary leader and community builder, Jack's philanthropy and public service made our community better in so many ways. He helped secure Western Canada's first surgical robot system for prostate, gynecologic and heart surgeries at VGH. It is affectionately named Jack the Robot in his honour.
Since Jack's passing in 2009, his wife Darlene has continued their shared vision of using philanthropy to bring about positive improvement in the fight against this most fatal of cancers. Jack and Darlene Poole chose to make their gift through VGH & UBC Hospital Foundation. The Foundation partners with donors to provide the funds essential to help our hospitals and health care teams deliver the most specialized care and the best possible result for adults.
If you are inspired by the Poole family's vital contribution in this important fight and would like to make a donation in support of pancreatic cancer care and research, please visit http://vghfoundation.ca or call 604 875 4676