On August 16, 2014, the 7th Annual Glotman-Simpson Cypress Challenge, in memory of Darren Latoski, raised an amazing $415,000 towards pancreatic cancer research. 
The climb is a fun way for cyclists to challenge themselves to reach a personal best, while helping defeat a particularly dangerous form of cancer.  This year hosted over 625 riders and 100% of the money raised benefits the BC Cancer Foundation and Pancreas Centre BC.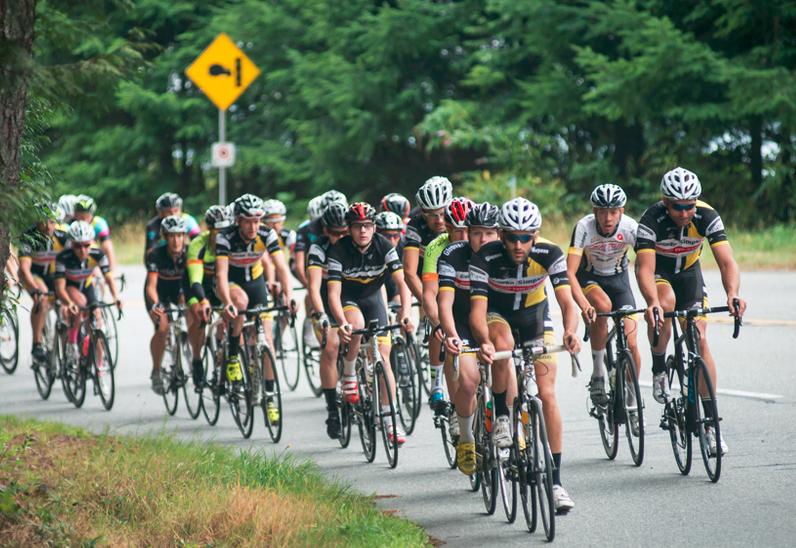 All ages and cycling abilities took on either a 5 km or 12 km route in a host of different categories, including male/female age groups and a team challenge. 
Pancreas Centre BC entered a team including Dr. Patrick McLaughlin, Dr. Andrew McFadden, Dr. Fergal Donnellan, Carolyn Klassen, Dr. David Schaeffer, Dr. Dan Renouf and Dr. Stephen Chung.
Glotman-Simpson Cycling is a Vancouver based cycling club and team, dedicated to supporting the search to find a cure for Pancreatic Cancer having raised over $1,155,000 to date. 
This is the largest community fundraiser for the BC Cancer Foundation.  By participating in the Cypress Challenge, you are raising awareness and hope for those impacted by pancreatic cancer now and into the future.  The more funding we have for pancreatic cancer research the more answers we can find to improve outcomes.
Click here for more information about the Cypress Challenge