On August 14, 2016, the 9th Annual Glotman-Simpson Cypress Challenge raised nearly $400,000 towards pancreatic cancer research. 
This year hosted a record 750 riders and 100% of the money raised benefits the BC Cancer Foundation, specifically to advance the work at Pancreas Centre BC.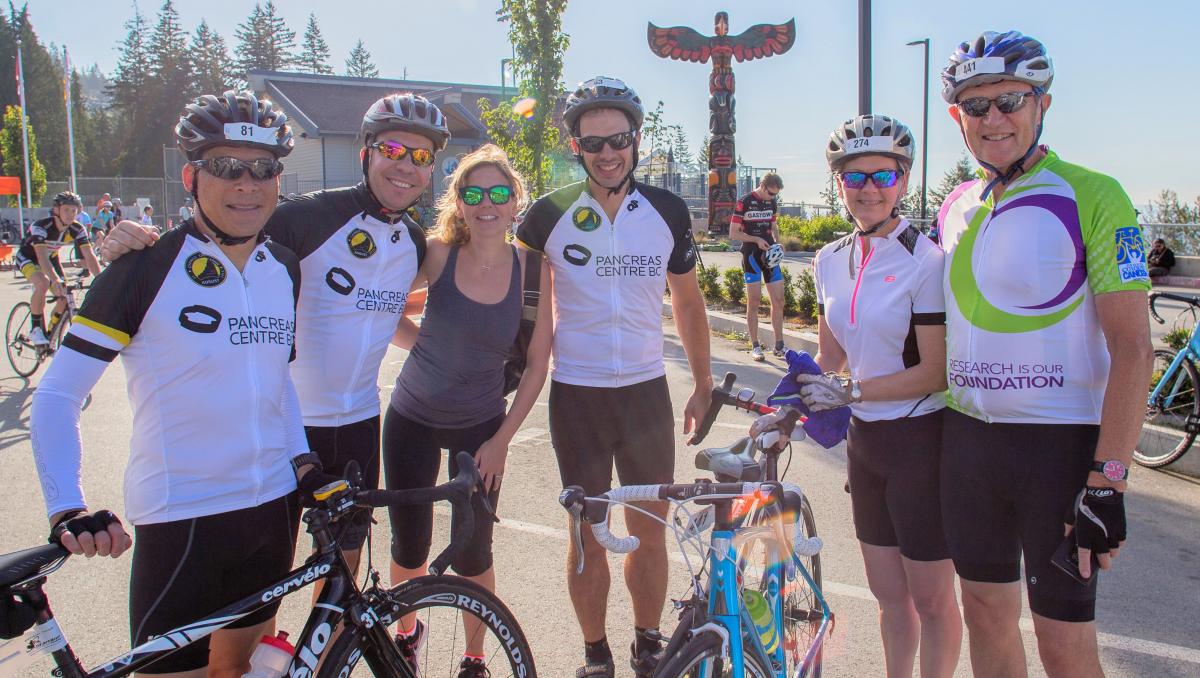 Riding for Team Pancreas Centre pictured from left were Stephen Chung, David Schaeffer, Carolyn Hoeschen, Dan Renouf, Barb Fitzgerald and Malcolm Moore. Fergal Donnellan and Andy McFadden also rode for the team. Supporters for the team included Stephanie Irvine, Alison Harris, Dee Street and Sharlene Gill.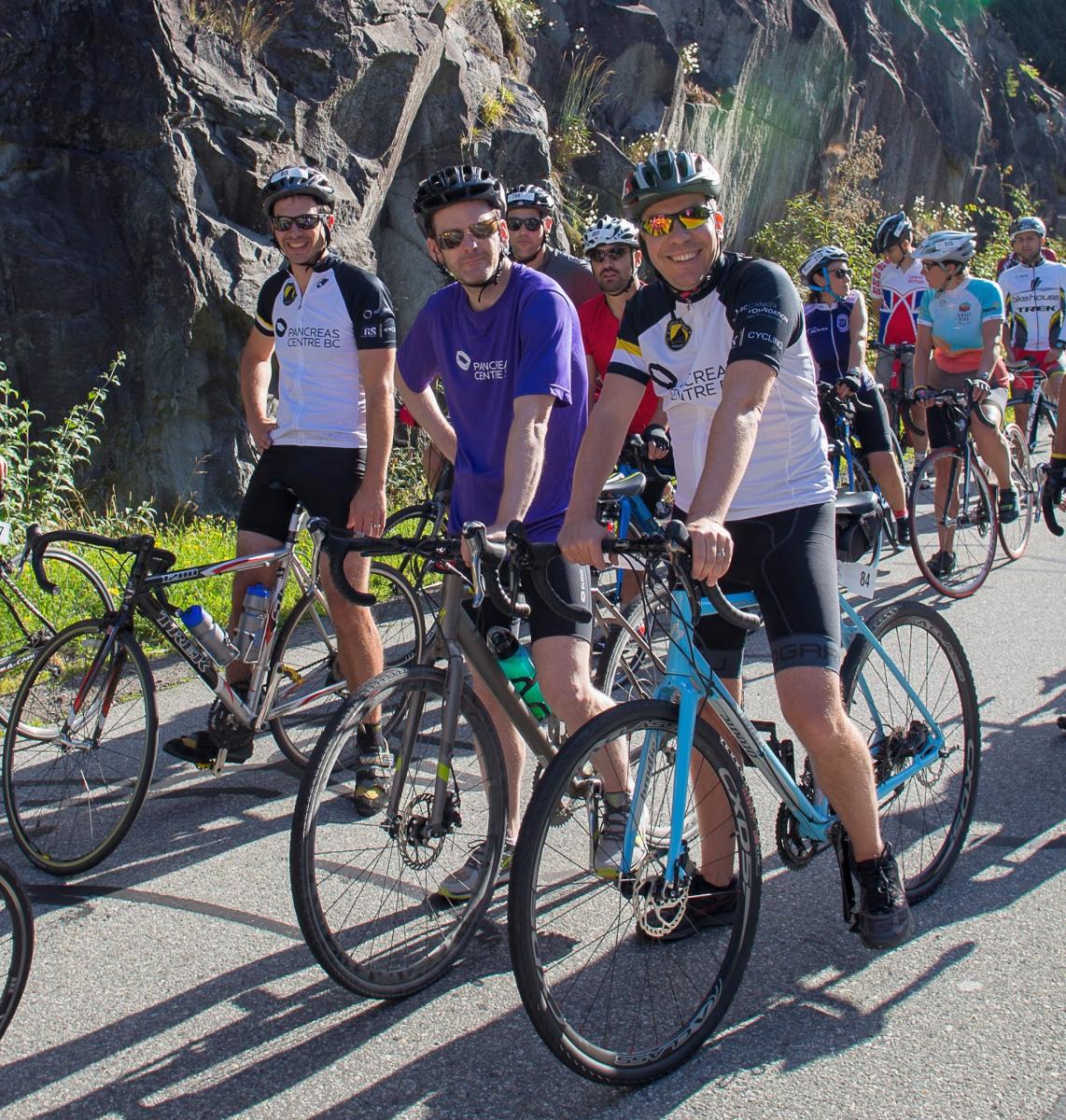 Dan Renouf, Fergal Donnellan and David Schaeffer
The event is organized by Glotman-Simpson Cycling, a Vancouver based cycling club dedicated to supporting the search to find a cure for Pancreatic Cancer. Over nine years, the event has raised over $2 million to date. This is the largest community fundraiser for the BC Cancer Foundation and largest annual fundraiser for pancreatic cancer across Canada.
Participating in the Cypress Challenge is a way for families and the community to help raise awareness and hope for those impacted by pancreatic cancer.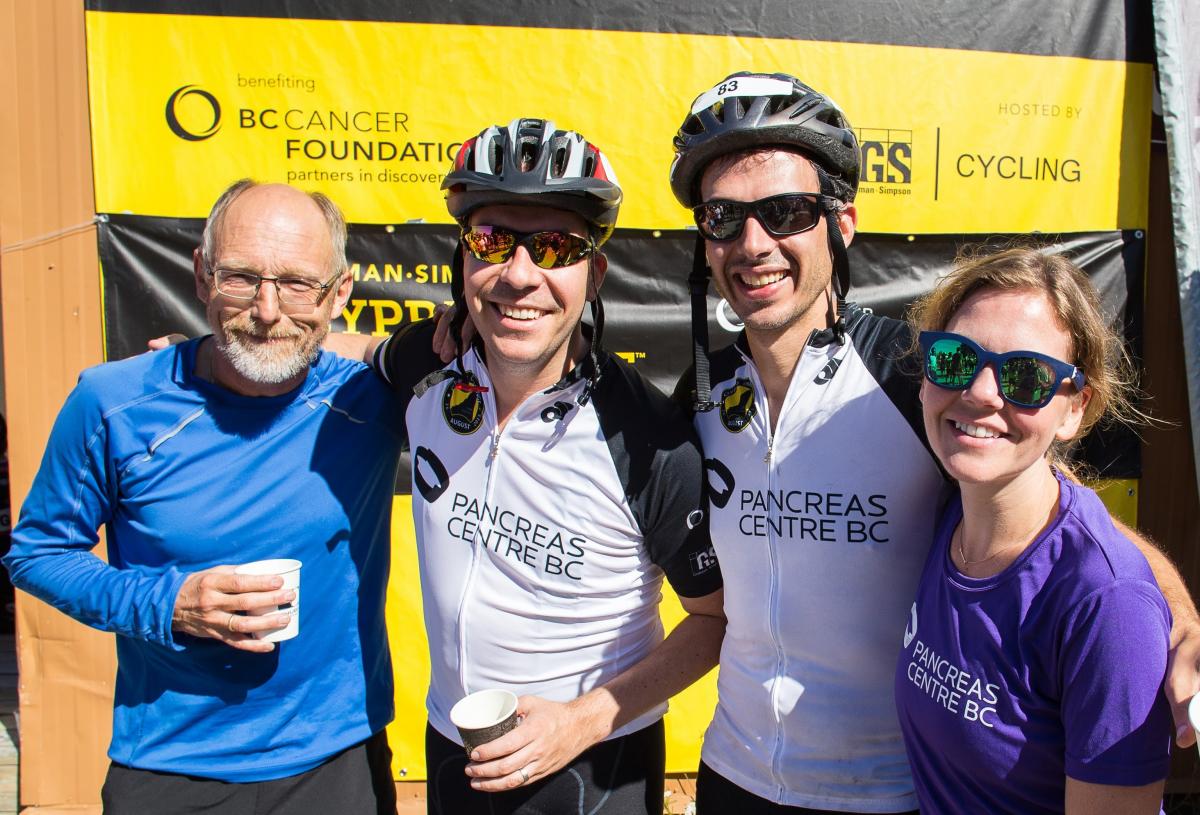 Doug Webber, David Schaeffer, Dan Renouf and Carolyn Hoeschen
Click here for more information about the Cypress Challenge and put it in your calendar to join next year.